Milliorn Appraisal Company services most of Dallas County. Expertise lies within the complex upper end Park Cities ( Highland Park and University Park ), Preston Hollow, Lakewood, M Street, East Dallas, Uptown, and Kessler Park areas.
We are a leading provider of real estate valuations for the legal/tax/estate/mortgage lending marketplace. With many years of experience in the business, we have a proven track record of reducing clients time, efforts and costs in managing the appraisal process.

We are a leading provider of appraisals for:
Primary and Secondary Mortgages
Mortgage Refinancing
Private Mortgage Insurance Removal
Estate Planning
Divorce Settlement
Through this web site, you can perform a number of tasks. Ordering an appraisal and booking an appointment is just a click of a button away. Or, spend some time and find out a bit more about the appraisal business. The more you know, the better decision you can make. And check back frequently, as our content is always being updated.
There was a problem returning the RSS feed.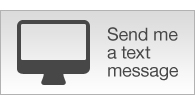 Today's Rates
| Mtg Loan | Rate | APR |
| --- | --- | --- |
| 30-yr Fixed | 4.44% | 4.59% |
| 15-yr Fixed | 3.9% | 4.11% |
| 1-yr Adj | 2.75% | 3.41% |
* national averages